Bio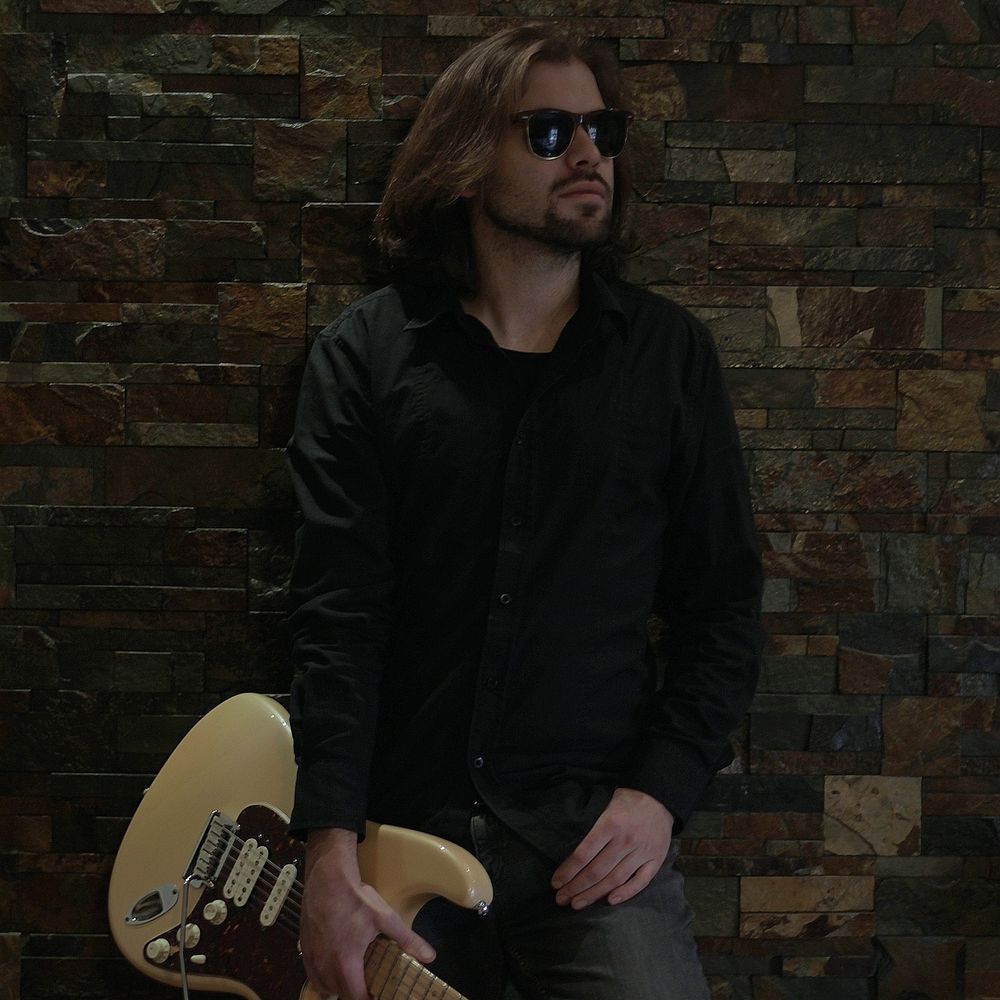 Born on 25/01/1991 Torres Vedras, Portugal, Guitarist, Singer and Compusitor, shows his
talent with the style of Blues, Blues Rock, his original songs and covers like Santana, Pink
Floyd, ZZTop among others, his guitar shows the soul in each note in one of the most felt
ways that music can give, often you can listen to improvised Blues music at the moment
that promises to entertain even the most difficult audience.
Several appearances have already been made, in Festivals, theaters, throughout Germany, as
support for bands such as: Manfred´s Mann Earth Band, Saga among others.
He was also a member of several bands in Portugal and Germany such as: Mero Acaso
(Alternative Punk Rock, Portugal), Dubbing Speed (Crossover, Hard Rock), Zenter (Metal),
among others.
Studio Musician, and Artist of various styles of music, Rock, Classic Rock, Blues, Jazz,
Funk, Reggae among others.